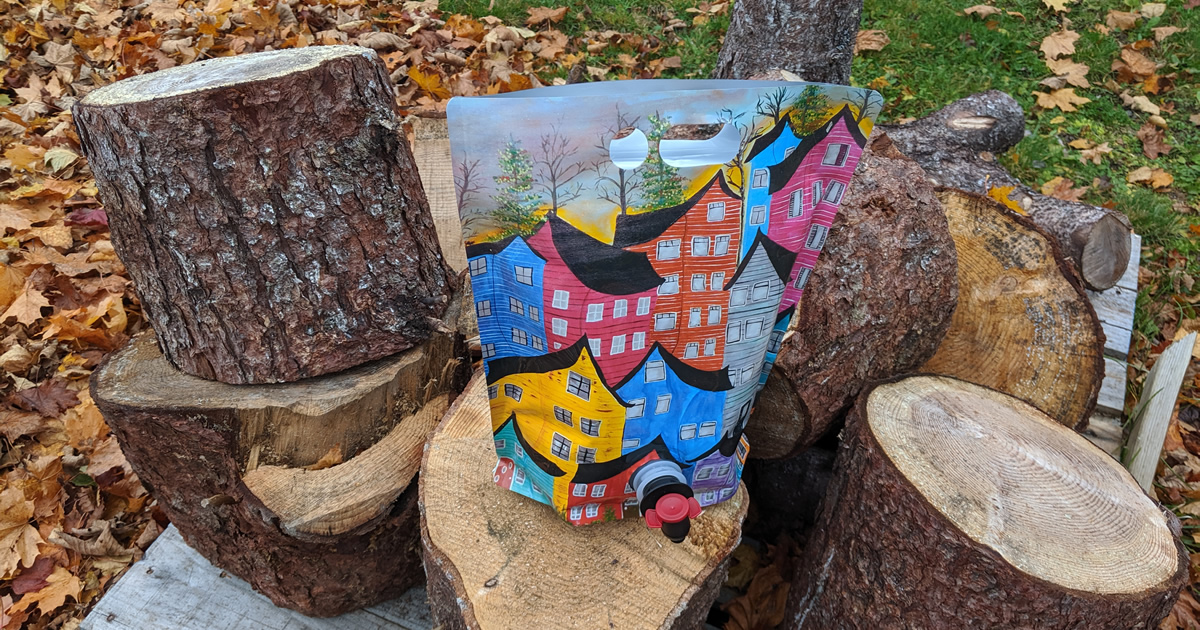 Colourful Jellybean Row Wine Bags.
An exclusive product available only from Brewery Lane! The colourful graphics on these iconic Jellybean Row wine bags is by local artist Andrea Delgadillo. Each sturdy bag holds 4 litres or approximately 5 bottles of wine. They are portable and stand on their own. Wine will last in them for months. Scroll down to read more and learn about the benefits of bagging your wine.
Buy Online Now
Why You Should Consider Bagging Your Wine.
The ceremony of uncorking and pouring wine gives many of us great pleasure. It's a ritual that many of us enjoy however bagged or boxed wine has some benefits over bottled wine that can make it a better choice.
Buy Online Now
Convenience & Economy.
Bagged wine can stay fresh up to 6 weeks after opening unlike bottled wine which will only stay fresh for a day or two. This means you can put a bag in the fridge and use it whenever the need calls. You need a half cup for a recipe? Maybe you only want one glass with your meal? Bagged wine is perfect for this whereas if you opened a bottle of wine you would probably end up dumping it later on.
Buy Online Now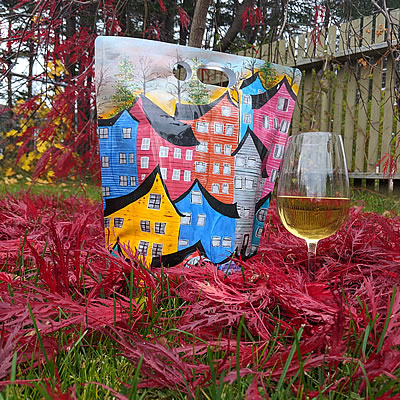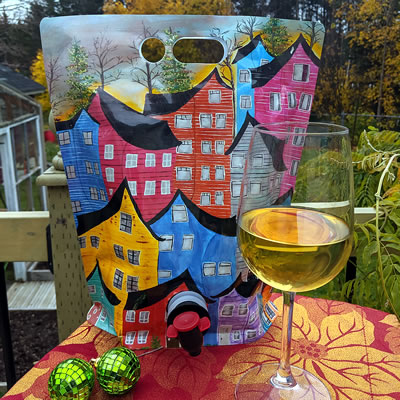 Benefits of Bagging Wine.
Extended Freshness – Once a conventional glass bottle is opened, the wine within will only remain fresh for a couple of days. The airtight polyethylene bags used in bagged wines keep oxygen sealed out, thus allowing the wine within to stay fresh for up to six weeks after opening.
Durability – Perfect for camping or other outdoor events, bagged wines are both durable and much lighter than glass bottles.
Ease of Use – Bagged wines are a great option for someone who lives alone, for the occasional drinker, or for a home cook who doesn't drink at all.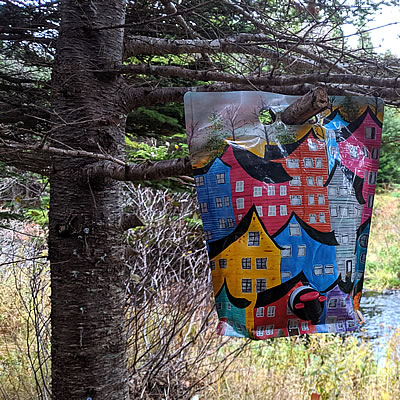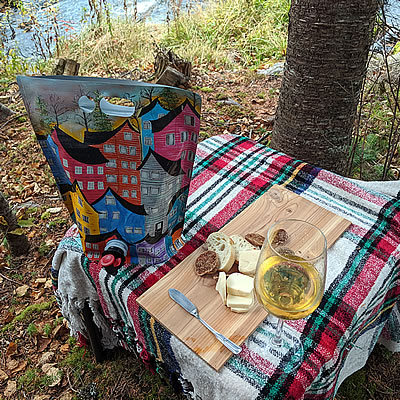 A Few Tips for Bagged Wine.
Shelf Life – Bagged wines will never fully replace bottled wines for the simple fact that they have a finite shelf life and are not meant for long-term storage or aging. Bagged wines should be consumed within 6 to 9 months after "bottling."
Storage – Heat is still an issue, although bagged wines are easier to store than traditional bottles and are less sensitive to UV. Keep your bagged wines away from heat, especially common places like the top of the fridge, near a stove, or in direct sunlight.
Package your wine in our colourful Jellybean Row wine bags featuring the whimsical style of local artist Andrea Delgadillo. Each bag holds 4 litres (approximately 5 bottles). It has a shelf life of 6 to 9 months and will stay fresh up to 6 weeks after opening.


$4.99 each or $2.99 with our Ferment-on-Premise service.
Have your wine made at Newfoundland's largest Ferment-on-Premise facility. You deserve to go first-class! We've been supplying craft brewers and winemakers with world-class products since 1993. Visit us today for a unique and fun-filled experience.