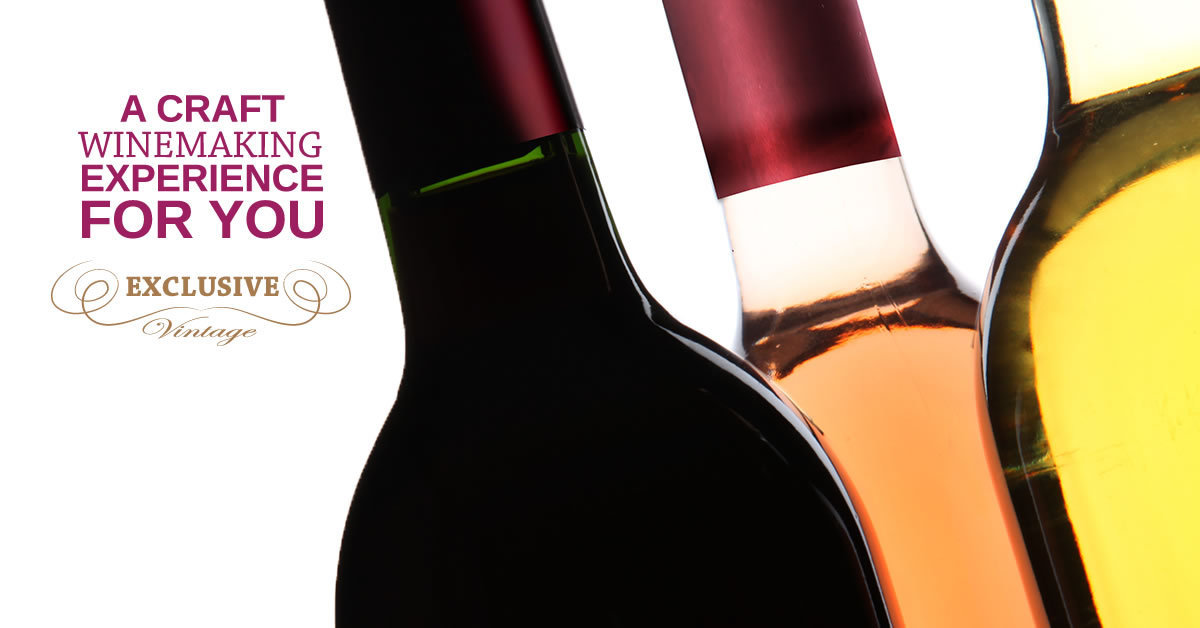 Give That Special Someone the Ultimate Wine Gift!
Our Craft Winemaking Experience Gift Certificates are truly the gift that keeps on giving. Each gift certificate entitles the holder to a complete Ferment-on-Premise winemaking experience, giving them 30 bottles of wine that they can age and enjoy for months to come.
Their private stock of wine will be crafted by our professional winemaker at our climate-controlled winemaking facility. They will also join in the fun of choosing and preparing their wine for crafting. When the wine is finished and ready to go, they will come back for the bottling where they can choose their labels and matching tops to further personalize their wine!
It's a fun and entertaining experience that they are unlikely to forget!
Here's What You Get.
The gift-holder will be able to choose from our extensive line of craft winemaking ingredient packages. We have juices available to make any wine you desire. When the type of wine desired is chosen it is then prepared and sent to our wine cellar where our professional winemaker takes over.
When the wine is finished and ready to bottle we will supply new sanitized bottles, corks, labels and matching shrink tops to give your craft wine a professional finish that is sure to impress your friends!
3 Different Vintages to Satisfy Every Wine-Lover!
We know that everyone experiences wine in a different way so we've chosen three packages that we are sure will please just about any wine drinker.
Exclusive Vintage—$325. Our best juices! Wines made from these can be aged for years and will mature beautifully. For those who want only the best.
Select Vintage—$255. Our most popular juice. Expect wines made from these to mature earlier than our Exclusive Vintage. The can be consumed earlier, however they also age nicely. For those who enjoy good wines but would like to drink them sooner.
Premium Vintage—$220. Our most popular fast-maturing juices. These juices make premium every-day drinking wines that can be drank soon after bottling. Great for those who want wines for entertaining and daily wine-drinking.