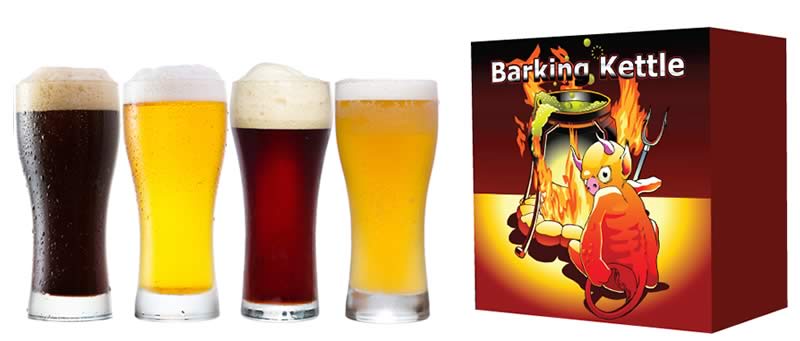 Barking Kettle Craft Brewing Kits.
Do you want to have some beer-making fun? Do you want to make some great beer? Then you have to try one of our Barking Kettle™ Craft Brewing Kits! We use quality ingredients including specialty roasted grains, real hops and 100% pure malt extract to deliver the ultimate beer kit.
Make your own great-tasting craft beer right in your kitchen. No special equipment required. All you need is your regular brewing equipment, a large boiling pot (18 litres or better), and a thermometer capable of reading temperatures up to 100° Celsius.
The Barking Kettle Story.
The origin of Barking Kettle.
Our Barking Kettle Craft Brewing Kits are designed by our avid brewing staff who have many years experience in all-grain brewing. Our intention is to offer any brewer a chance to craft something unique without having to invest in special equipment and the time required to make all-grain beer.
Barking Kettle Craft Brewing kits are made with quality ingredients including crushed grains, fresh hops pellets and 100% pure malt extract. Each kit also comes with special flavourings or ingredients which give it an exciting and unique flavour. We've tried to make everything as easy and efficient as possible. Our speciality grains are professionally cracked and provided with a cheesecloth steeping bag. Our easy-to-follow instructions are simple and will have you making Craft Beer that you'll be proud to serve.
How we got our name.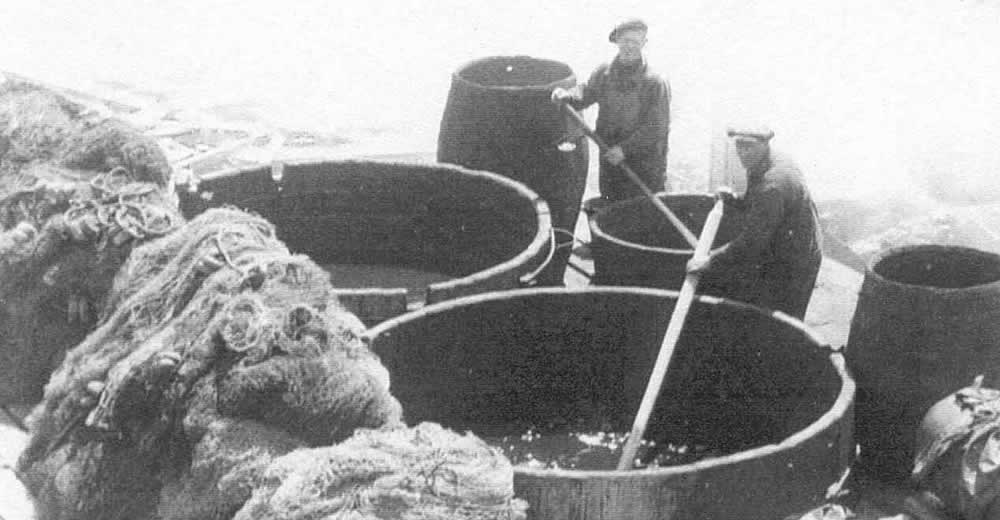 In years gone by, Newfoundland fishermen used these huge pots—barking kettles—to boil up their own brew made from tree bark. Their nets and twine were dipped in the barky brew to help preserve them. We don't think you have a pot this large in your kitchen but we guarantee that your kettle will be howling when you brew up one of our Barking Kettle Craft Beer Kits!
Barking Kettle Beer Styles
Baymen Porter
Spicy, chocolaty with a distinctive dark malt and roasted grain flavour, with a slight sweetness. This well-hopped ale will be a pleasure to drink!
Get it now at clickabrew.com
Colinet Irish Red
Well-rounded and balanced with a pleasant toasted malt character and a dry finish. Delicious and easy to drink.
Get it now at clickabrew.com
Gluten Free IPA
Made with sorghum syrup and Cascade hops, this tasty thirst-quenching IPA hits the spot for those who are gluten intolerant or have decided to remove gluten from their diet. Now you can enjoy beer again!
Paradise Pilsner
Light, crisp and refreshing with a full aroma. There's nothing better after a hot day in the sun!
Get it now at clickabrew.com
Townie Pale Ale
This clean, hoppy pale ale is sure to please. Aromatic and well-balanced.
Get it now at clickabrew.com