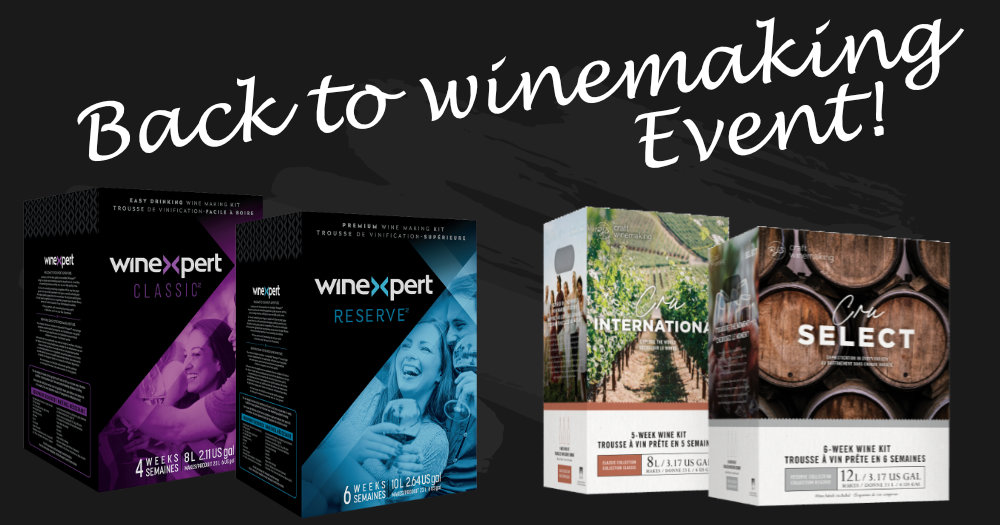 OCTOBER'S MEGA WINEMAKING EVENT!
TIME TO PUT AWAY THAT PATIO FURNITURE AND GET BACK TO WINEMAKING!
Craft something special for the holidays with these two great offers!
Newfoundlanders always like to go that extra mile for Christmas. Take your winemaking to the next level with these two great deals on our premium wines.
UPGRADE AND SAVE!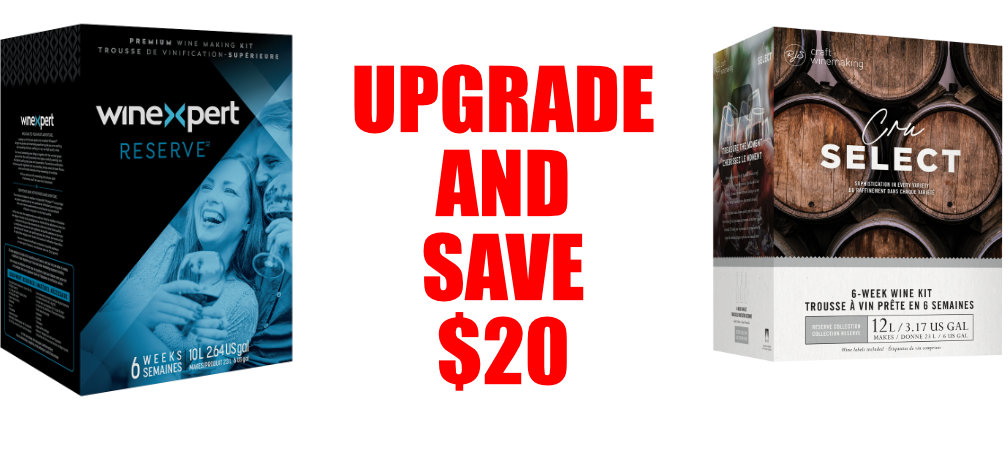 SAVE $20 ON
EVERY

RJS CRU SELECT OR WINEXPERT RESERVE WINE KIT YOU BUY DURING OCTOBER!

Upgrade to our premium Winexpert Reserve or RJS Cru Select wines during the month of October and save $20 on each kit! If you haven't tried our premium 6-week wines then you're in for a real treat.
Reasons To Upgrade.
You'll save $20 on every kit you buy.
These kits contain more juice for bolder flavours and fuller body.
The juice in these kits are sourced from some of the world's finest vineyards.
And the #1 reason — it will be the best wine you've ever made!
---
DOUBLE UP AND SAVE!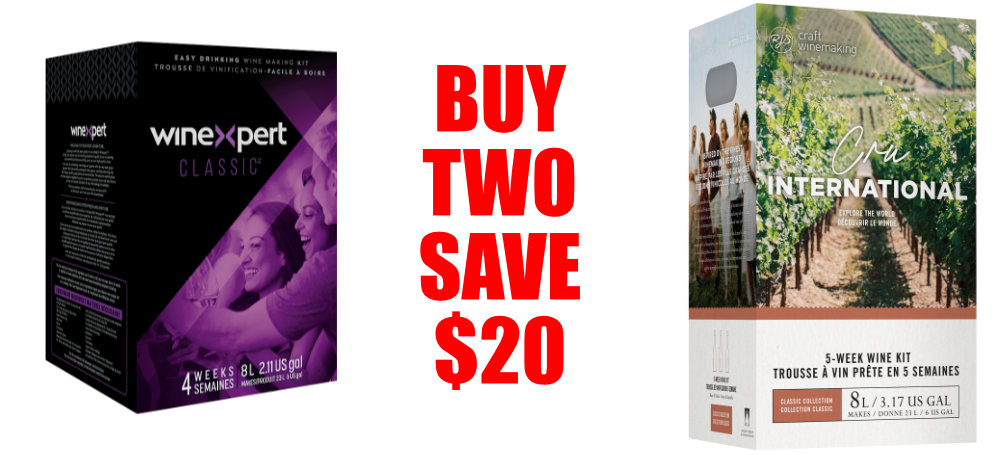 BUY ANY
TWO

WINEXPERT CLASSIC OR RJS CRU INTERNATIONAL WINE KITS DURING OCTOBER AND SAVE $20!

Buy any two Winexpert Classic or RJS Cru International wines during October and we'll take $20 off your total bill! These are our best-selling premium 4-week wines. Stock up now, it's going to be a long winter!
AVAILABLE DURING THE MONTH OF OCTOBER ONLY.
Have your wine made at Newfoundland's largest Ferment-on-Premise facility. You deserve to go first-class! We've been supplying craft brewers and winemakers with world-class products since 1993. Visit us today for a unique and fun-filled experience.