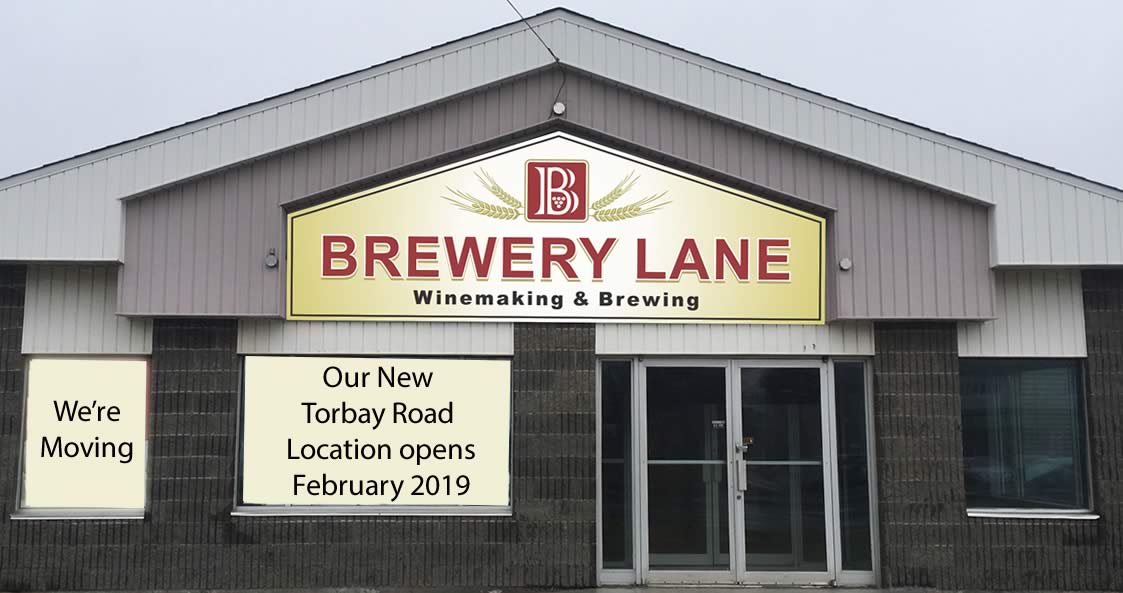 We're Open and In Our New Store!
We still have some work to do but we're open and ready to serve you! We're in the same parking lot but have moved closer to the street. We're in the building where Appliance Solutions used to be. It's between Jungle Jims and A&W and right next to BoomIT.
We've Made Room For a Ferment-on-Premise Facility.
As of January 1st, 2019 Newfoundlanders can now have their wine, beer and cider made on our premises. This has been available in most provinces for quite some time and now our government has amended the liquor act to allow it in Newfoundland. We have expanded so we can offer our present and new customers the same quality and service that our reputation has been built on.
What is Ferment-on-Premise?
Simply put we supply the ingredients, equipment, expertise and labour to make your wine, beer, etc. at our facility. Your wine will be fermented in our climate controlled fermenting cellar and looked after by a professional winemaker. When your wine is finished and ready to take home you bottle it on our premises using our commercial winery equipment.
The Advantages of Using Our Ferment-on-Premise.
You don't need to purchase expensive equipment.
You avoid heavy lifting and transferring.
You avoid all the cleaning and space required to make it in your home.
No stressful planning and scheduling of your time.
Your wine is made by our professionals with a 100% satisfaction guarantee.
You'll have peace-of-mind knowing that you're dealing with a company that has been in the industry since 1993.
Your wine will cost 1/3 the price of liquor store equivalents!
We're ready to proceed with our Ferment-on-Premise but we're waiting for the NLC to issue our license before we can proceed. We'll Keep You Updated. Check our website and Facebook page often or call us at 709-754-4090. You can also sign-up for our emails and we'll keep you in the loop.