March Hare Mad Wine Kit Sale.
He's back and as mad as ever! Save BIG on a wide selection of our best-selling RJS Craft Winemaking and Winexpert wine kits.
Buy any combination of 2 March Hare wine kits and put $30 back in your pocket!
Choose any two of these world-famous brands and we'll take $30 off your total purchase.
RJS Craft Winemaking En Primeur
RJS Craft Winemaking Cru Select
RJS Craft Winemaking Cru International
RJS Craft Winemaking Grand Cru
RJS Craft Winemaking Orchard Breezin'
Winexpert Eclipse
Winexpert Selection
Winexpert World Vineyard
Winexpert Vintners Reserve
Winexpert Island Mist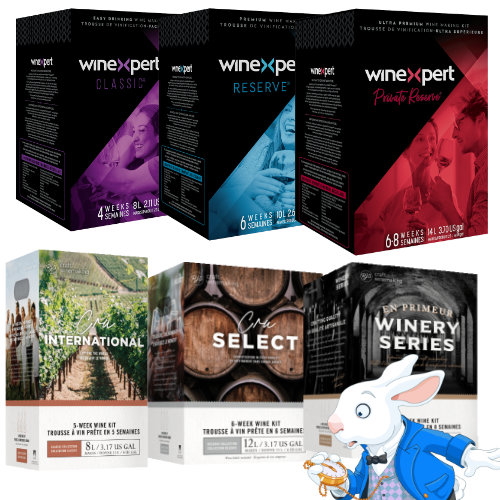 Sale Runs From March 1 to March 31.
But you better hurry! This hare is running late and he can't stay for long.
Remember you also collect BLC credits on sale items which qualifies you for an extra 5% rebate! Check your store for details.
*This offer applies to regular priced, in-store purchases only and cannot be combined with other discounts, offers or promotions. Your BLC gift certificates can be used as payment.
Stay in the loop. Sign up now for our emails!
You'll get special perks for subscribers only and you'll be notified of upcoming sales and promotions. Plus you'll receive our monthly newsletter.